Social project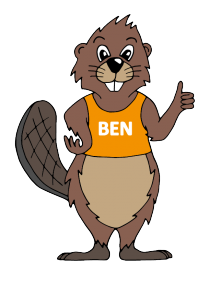 "Hello, all to you!" says little beaver Ben, which invites to summer camp for kids and youth in The Curonian Spit.
We are super happy to introduce a new social project "Little beaver summer" for kids and youth summer activities and recreation. For several years, we have been organizing international excursions to The Curonian Spit. Due to this, we came up with an idea to thank to this unique and special place. We would like to well-groom the natural beauty of this place and have fun by inviting the kids from financially struggling families.
We strive to do good things and enjoy by cleaning the nature, picking up the trashes from tourist hotspots and getting know each other and our lovely surrounding/ nature.  Everyone is welcome and can contribute to this social initiative. Little beaver Ben and several tens of Lithuania kids would be happy and grateful for your attention and kindness.
The camp idea. We seek to create a possibility for kids and youth to have a free holidays while at the same time learning more about environmental friendliness and responsibility. Our goal is to show, that we have to love our nature as it loves us. Organizing this social initiative we strive to pay youth attention to nature fragility by giving the educational classes, showing the most beautiful places. This teaches kids and youth not only to evaluate the natural and human beauty, but also to celebrate our personal input to a cleaner environment.
This project will be continued. Our vision to make this camp international by inviting kids and youth from other foreign countries. To make this happen, we kindly looking forward for new investment and social partnerships.  Little beaver Ben thanks for your understanding and invites to visit the Curonian spit.