Social project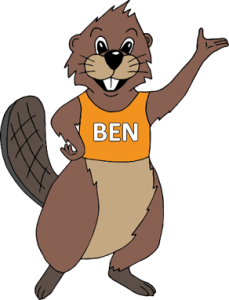 "Hello to you!" says little beaver Ben, which invites to summer camp for kids and youth in The Curonian Spit.
We are happy to introduce our charity initiative – summer camps for orphans and children living in poverty organised in the most beautiful natural park of Lithuania – the Curonian Spit.
We arrange awesome summer holidays for them – something that they would never be able to experience without us! In these camps children raise awareness about ecological problems and get involved in various activities that take care of the pristine beach, forest and dunes of the Curonian Spit. Our goal is to show that we have to love our nature as it loves us. By organising this social initiative we strive to pay youth attention to nature fragility by giving the educational classes, showing the most beautiful places. This teaches children not only to evaluate the natural and human beauty, but also to celebrate our personal input to a cleaner environment.
For several years, we have been organizing international excursions to The Curonian Spit. Due to this, we came up with an idea to thank to this unique place and have fun by inviting the socially disadvantages children. We strive to do good things and enjoy by cleaning the nature, picking up the trashes from tourist hotspots and getting know each other and our lovely surrounding/ nature.
In 2016-2017 Baltic Blues House has organised 3 summer camps for 52 kids. 
Every camps lasted 11 days and had numerous awesome educational and entertainment activities focused on learning about environmental protection and personal development through practical exercisers and games, as well as excursions to the Delphinium, Sea museum, hikes, boat trips along the dunes and 1000 other great memories.
Moreover these kids made the Curonian Spit cleaner –  Collected 9000 litres of garbage in dunes, beach and playgrounds.
Everyone is welcome and can contribute to this social initiative. Our vision is to organise camps through the whole of summer and bring it to international level by inviting children from other countries. To make this happen, we kindly ask for support from other environmentally responsible travel companies and new investments.
See report from summer camps 2017.