Don't we all love that excitement building up when smelling an adventure?
We at Baltic Blues certainly do! This year we could not wait for Christmas to knock on our doors, so we grabbed our bikes and brought that holiday spirit to Trakai Castle on the Island of Lake Galve. Sharing that exciting trip video with you, our dear friends.
Happy holidays and an adventurous New Year!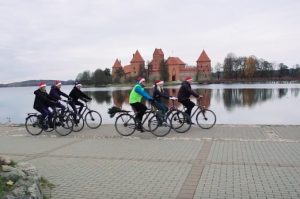 Baltic Blues House Santas
News